Uplifting and uniting our community by providing caring services and resources to meet our neighbors' needs with dignity and respect.
WAIM provides basic needs and support to area residents who have insufficient income. We offer special assistance programs, clothing, household goods, furniture, appliances, and more. This allows our clients to use their scant resources to make ends meet, and become more self-sufficient.
D O N A T E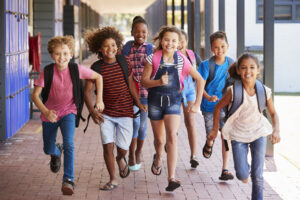 WAIM's Back to School (BTS) Uniform Registration 2022
The Windham Area Interfaith Ministry (WAIM) is already planning for Windham area children going back-to-school in September! Eligible families can register their children to receive school uniforms or a voucher for the purchase of a uniform for those attending kindergarten through eighth grade.
August 2nd, 4th, and 5th, 2022(Tuesday, Thursday, Friday) from 9 am to Noon
Saturday, August 6th, 2022from 9 am-Noon
Location:
WAIM , 866 Main St, Willimantic, 4th Floor