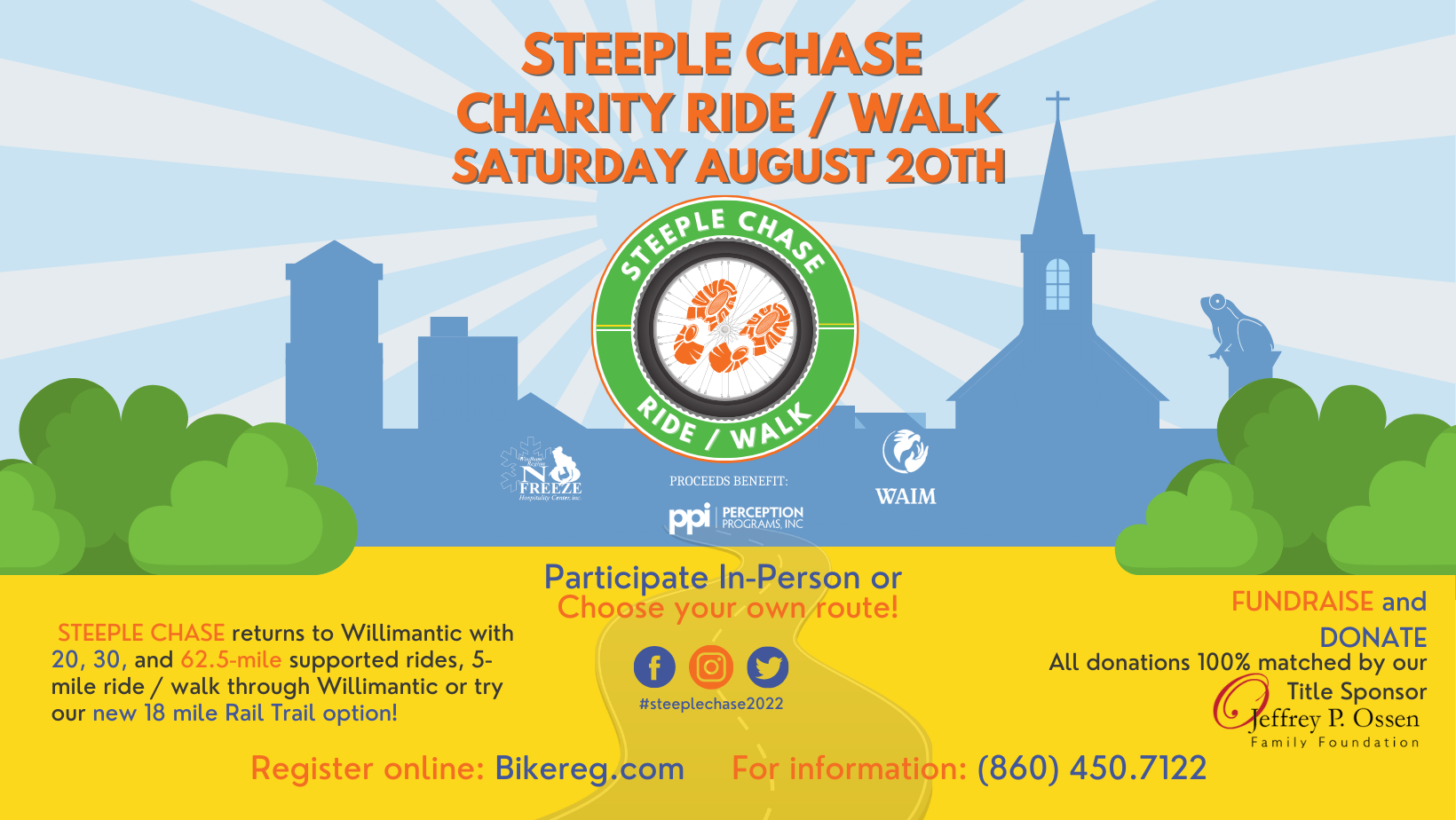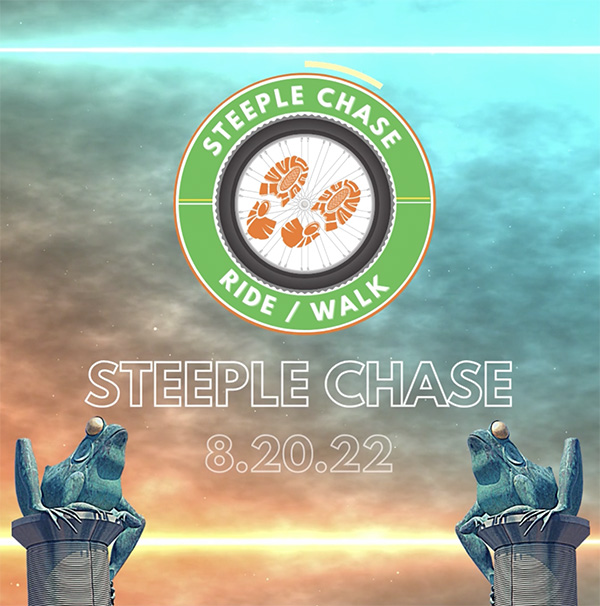 Dear Friends,
Because of the support of our wonderful sponsors, rider fundraising, and the dollar-for-dollar match from the Jeffrey P. Ossen Family Foundation, the Steeple Chase raised over $140,000 in 2021 for three critical social service agencies. In 2022, our goal is to raise $150,000 and we need your help to reach it!
This year's Steeple Chase will be Saturday, August 20, 2022.
Event proceeds benefit three important social service organizations:
Perception Programs help people with substance use and mental health disorders;
Windham Region No Freeze Project shelters and cares for homeless neighbors;
Windham Area Interfaith Ministry provides heat, clothing, and other essentials for area residents.
Visit our website at www.steeplechasebiketour.org for information on the event and the three non-profit agencies that it directly supports.
Thank you for your continued support and commitment.