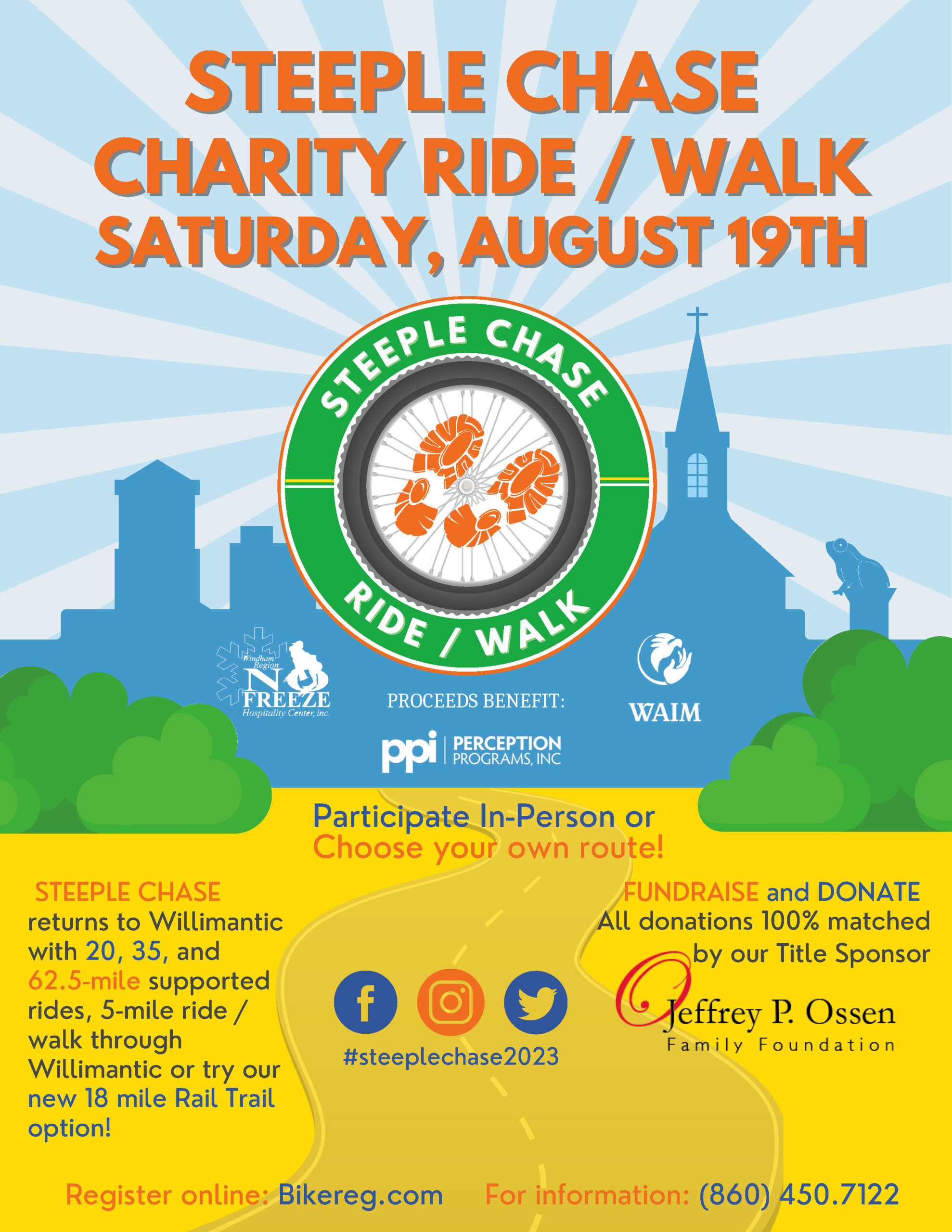 Steeple Chase Ride / Walk
The Steeple Chase Bike Tour is a charity fund-raiser for three area non-profit organizations: Windham Area Interfaith Ministry, Perception Programs, and the Windham Region No Freeze Project. The Bike Tour features cycling and walking routes through scenic Northeastern Connecticut's Quiet Corner.
We need your help to raise money to meet the increased needs of the clients we serve. The top 3 fund-raising groups will win a trophy and publicity in the local newspaper. Please ride with us.
Every dollar raised helps each agency carry out its critical mission of supporting and assisting those most in need in our community. All three agencies are based and serve our neighbors in Eastern CT.
Saturday, August 19, 2023
START: Willimantic Community Center (1 Jillson Square, Willimantic, CT)
Online Registration (strongly encouraged)
Check-in and in-person registration opens at
7:00 am and closes at 11:00 am.
Gifts for Teens is the area's only program that provides funds to ensure that teenagers from struggling families receive a gift for the holidays.
WAIM provides an opportunity for children ages 5-12 to select a holiday gift for a parent, guardian, or adult caregiver.
Eligible families can register their children to receive school uniforms or a voucher for the purchase of a uniform for those attending kindergarten through eighth grade.